New Britain Borough Bird Town
Audubon Society of Pennsylvania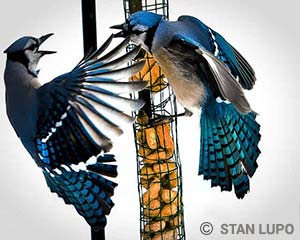 The Bird Town program is a partnership between the PA Audubon Society and municipalities throughout the state to promote conservation and community-based actions to create a healthier, more sustainable environment for both birds and people. In 2013, New Britain Borough became the 23rd Bird Town in Pennsylvania and the ninth Bird Town in Bucks County.
As a Bird Town, the Borough is committed to promoting the creation of bird-friendly landscapes in our yards, parks, offices, and schools. The aim of the Bird Town program is to create a culture of conservation where everyone is a potential steward of nature in their own backyard.
The Bird Town program is not, however, just about birds. The restoration of natural systems and native plant communities for birds, butterflies, and other wildlife, on both public and private properties, has a positive impact on storm water runoff, greenhouse gases, maintenance time, property values, community pride, and aesthetics.
Click here to learn more about New Britain's Bird Town Program.
Active Bird Town programs are underway in our local communities, including (as of 9/2014):
BUCKS COUNTY: Doylestown Borough, Doylestown Township, Falls Township, Lower Makefield, Morrisville Borough, New Britain Borough, Newtown, Richland Township, Solebury, Springfield Township
MONTGOMERY COUNTY: Abington, Cheltenham Township, Lower Gwynedd Township, Marlborough, Upper Dublin, Upper Moreland, Upper Salford
LEHIGH COUNTY: Allentown, Bethlehem, Lower Macungie, Salisbury
DELAWARE COUNTY: Newtown Township, Radnor